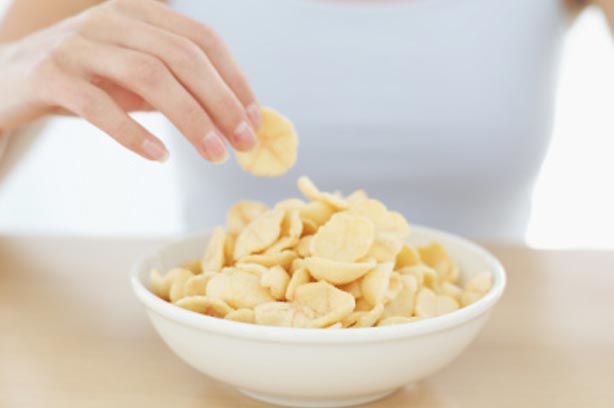 'I'm going to stop snacking'
Ahh snacks. Whether it's a bag of doritos and dip, a naughty chocolate bar or some cheeky cheese and biscuits, we've all got our weakness. After all, a night in front of the tv isn't complete without your favourite snacks at hand!

Swap it for: clearing out your cupboards of all the snacks you want to eat less of. You might still have the odd one when you're out and about, but not having the temptation sitting within easy reach at home will considerably cut the amount you eat. You could donate them to a local food bank which will help the community too.