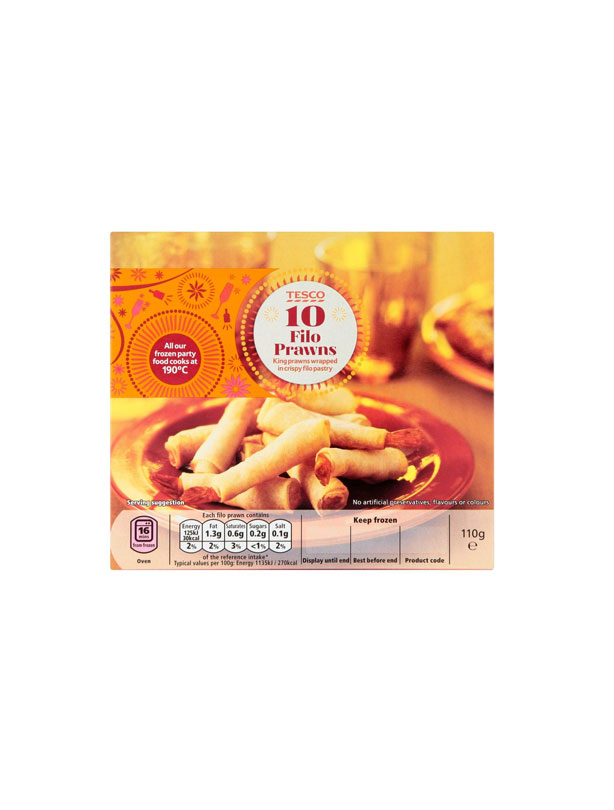 Tesco Frozen Filo Prawns
Rating for calorie-counters: 10/10
Cal: 30kcal
Fat: 1.3g
Sat fat: 0.6g
Sugar: 0.2g
Salt: 0.1g
Price: £1 for 12

Prawns wrapped in feather light filo pastry make for the least calorific party canapés. Add a low fat sweet chilli sauce and dig in.

Where to next?