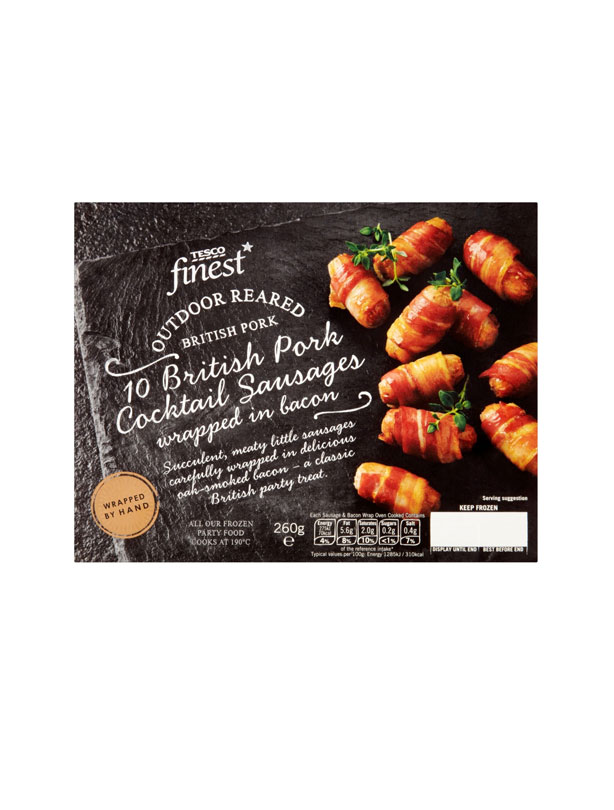 Tesco Finest Frozen Pork Cocktail Sausages in Bacon
Rating for calorie-counters: 3/10
Cal: 70kcal
Fat: 5.6g
Sat fat: 2.0g
Sugar: 0.2g
Salt: 0.4g
Price: £3.50 for 10

Pigs in blankets are a family favourite at any time of the year, but in particular around Christmas. These frozen pork cocktail sausages in bacon are high in calories and fat though. We would limit ourselves to just one per party.