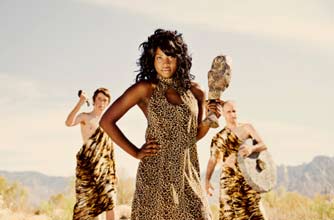 Paleo Diet
The Paleo Diet
, also known as the Caveman Diet, has a fairly simple concept - all you're allowed to eat are things that would have been available in the Stone Ages!
The diet, that counts Jessica Biel and Megan Fox amongst its fans, excludes any foods with modern toxins, limiting you to food you could literally hunt and gather. This is due to the theory that our bodies haven't changed since the Stone Ages and we aren't designed to cope with a modern diet, which is why so many of us are overweight.
The basic rules of the diet are all the lean meat, fish and seafood you can eat, all the fruits and non-starchy veg you can eat, no cereals, no legumes, no dairy products and no processed foods. Grrr!