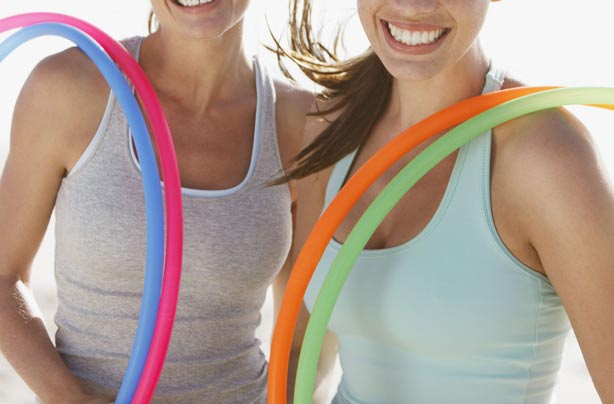 Hula!
One of the cheapest pieces of gym equipment, but so much fun and can be used indoors or out. What's more, it's said that you can lose seven calories per minute from the simple exercise and it doesn't just have to be standing up swinging the hoop around your body, either.
Hooping.org
has some great ideas to get you hooping like a pro, whether you want to try the Bouncy Jump, Chest rolls or any other moves to have fun and get fit.
And to think you thought your hula hooping days were over hey?