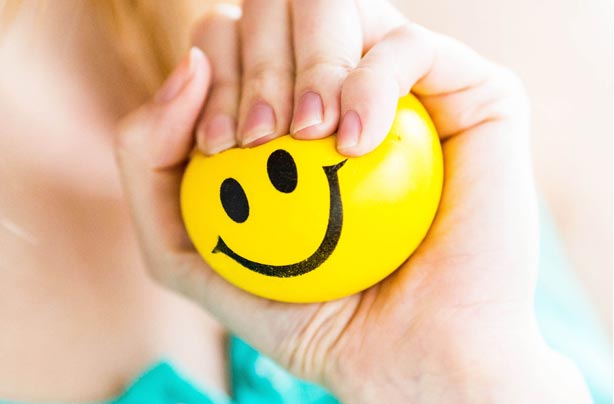 How to stop stressing
There really are better things you could be doing with your time than feeling miserable, frustrated, and anxious about silly little things that really shouldn't matter.
Whether it's the heap of shoes that's gathered around the front door, being late for the school run (again!) or the fact that that stray eyelash just won't stop pointing downwards, we reckon these things are
causes of stress
that in the grand scheme of things aren't too important, and you shouldn't spend a moment longer worrying over them.
Life is stressful enough as it is without these little things getting on your nerves too. Long-term stress can be really bad for your health: not only does it make you feel rubbish emotionally, it can raise your blood pressure, increase your risk of heart attack and stroke, age you quicker and affect your fertility. So plenty of reasons for us to teach you how to stop stressing!
Make 2015 the year that you finally find out
how to cope with stress
and take a look through our tips to help - we reckon there'll be a fair few you're guilty of lurking in here, and we'd like you to take a different mind set, chill out, and stop stressing about them today please.
And for all you worry-worths out there, here's a little quote that's useful to remember when you're feeling stressed:
'If a problem is fixable, if a situation is such that you can do something about it, then there is no need to worry. If it's not fixable, then there is no help in worrying. There is no benefit in worrying whatsoever'. - Dalai Lama XIV


What would you most like to stop stressing about? Be sure to let us know by leaving a comment below.