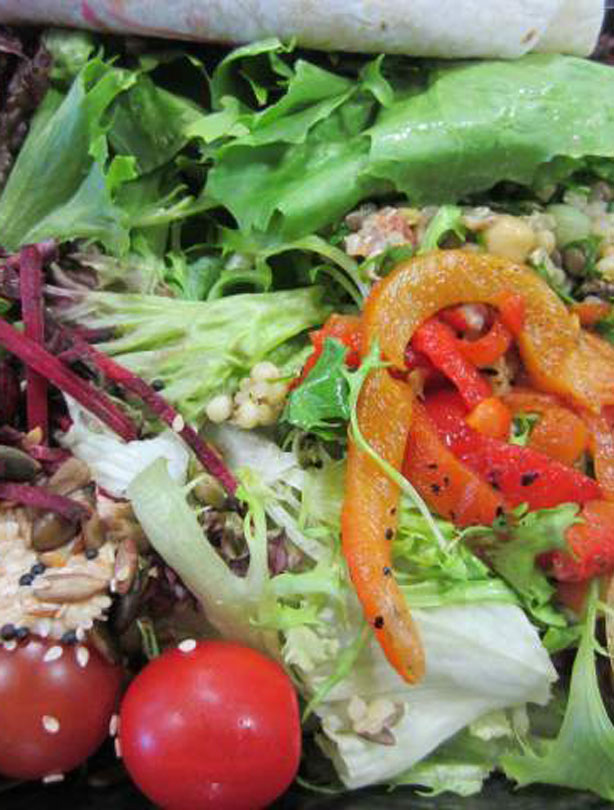 Pret Superfood Salad
Rating for calorie-counters: 7
Cal: 385kcal
Fat: 16.9g
Sat fat: 2.1g
Sugar: 6.4g
Salt: 0.4g
Price: £5.99 for 333g
Another superfood-based salad, but Pretís version is much healthier. Itís still high in fat, but the other stats are much lower. It is expensive though, so this for us is more of a luxury treat for the end of the week.