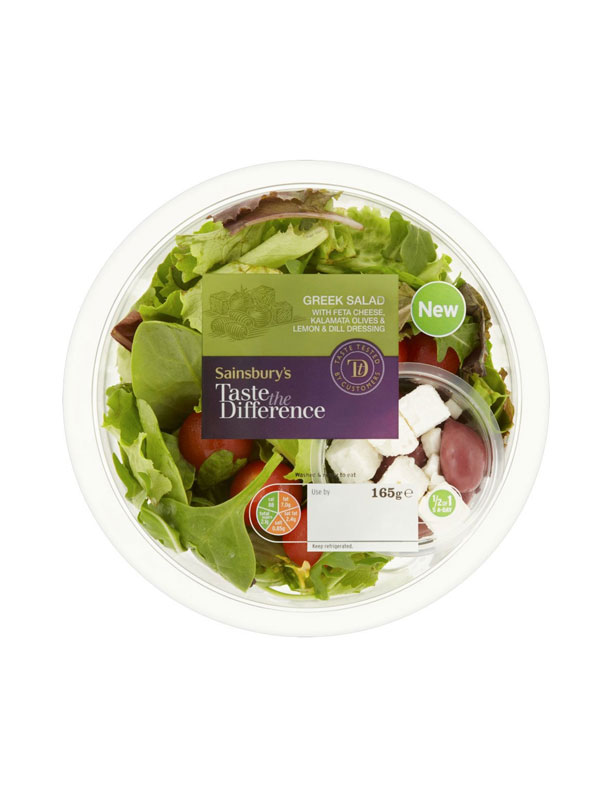 Sainsbury's Taste the Difference Greek Salad
Rating for calorie-counters: 8
Cal:172kcal
Fat: 1.4g - lowest fat content!
Sat fat: 4.8g
Sugar: 4.2g
Salt: 1.7g
Price: £2.50 for 165g
This is a great option for lunch and as the calorie and fat levels are low, you can even indulge in a bread roll to go with it. Plus it's worth looking out for Sainsbury's two-for-one deals on these salad boxes too.