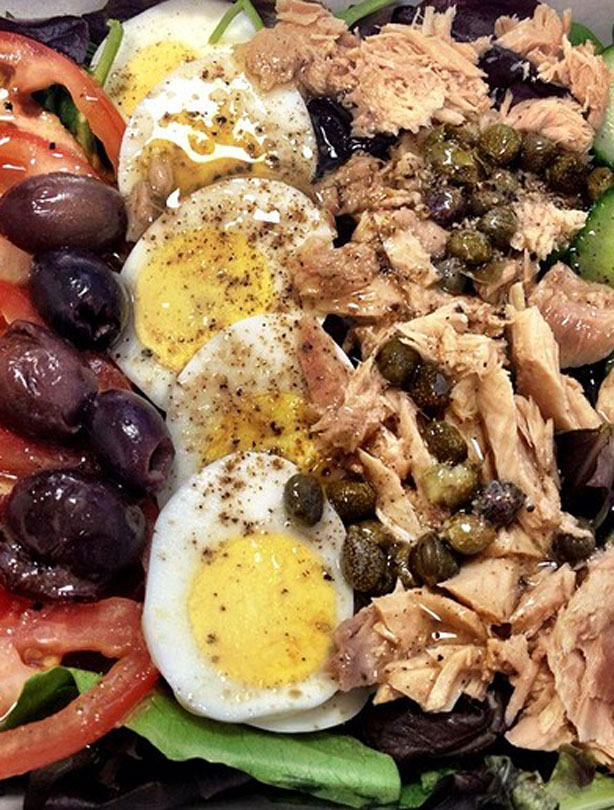 Pret Tuna Nicoise Salad
Rating for calorie-counters: 10
Cal: 168kcal - lowest calorie content per serving!
Fat: 5.8g
Sat fat: 2.3g
Sugar: 3.1g
Salt: 0.5g
Price: £5.79 for 276g
While it doesnít surprise us that a tuna salad tops our edit, we were surprised that it was one of our favourites, Pretís Tuna Nicoise Salad. At £5.79 it is expensive, but in our opinion itís an investment worth making.

Where to next?