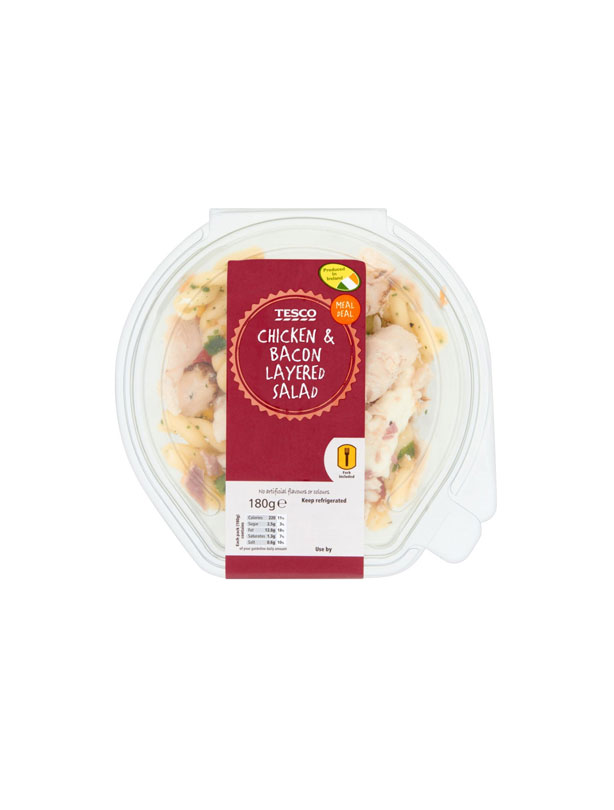 Tesco Chicken & Bacon Layered Salad
Rating for calorie-counters: 3
Cal: 524kcal - highest calorie content per serving!
Fat: 24.1g - highest fat!
Sat fat: 2.9g
Sugar: 9.7g - highest sugar content!
Salt: 1.2g
Price: £2.20 for 360g
In terms of taste, Tescoís Chicken & Bacon Layered Salad would rate much higher in our edit. Unfortunately, for those watching their weight, itís not the healthiest of options. It has one of the highest amounts of sugar out of all of the salads.