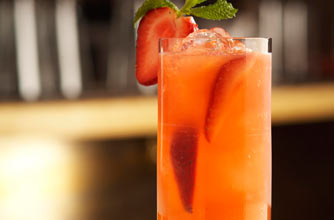 9. Beware the alcohol
You might think that you actually don't consume that much sugar. But what you might not have realised (or turned a blind eye to) is the amount of sugar in alcohol.

For example, a standard glass of white wine contains about a gram of sugar (four grams makes a teaspoon), liqueurs such as Baileys (you know this one's going to be bad) contain six grams per serving! And as for mixers with spirits such as gin and vodka, well if your tipple's a vodka and coke, we don't think we need to tell you that this is just a sugary recipe for disaster.