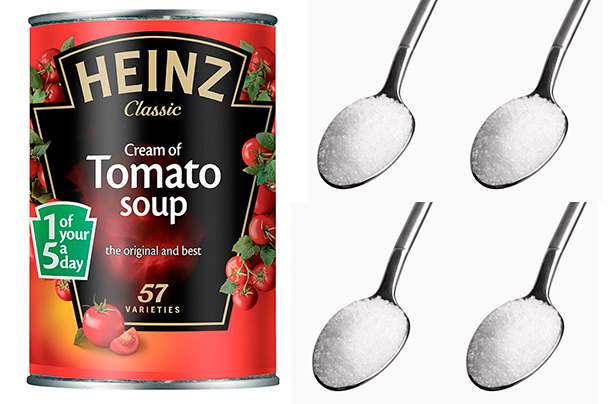 3. and the not so obvious...
All this talk of sugar lately has had us investigating the sugar content in some of your everyday foods. And it seems that sugar is hiding everywhere! Even trusty ol' tomato soup has four teaspoons of sugar hidden in that inviting-looking tin. Sob.
See which other
sugar shockers
we discovered so you can know what to avoid.