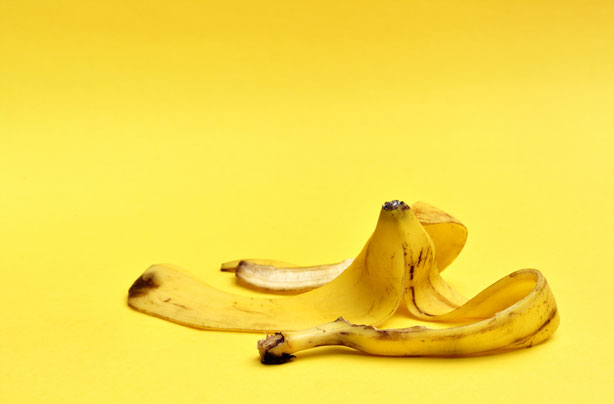 Banana peels
We all know bananas are good for us, but we bet you hadn't thought about eating the peel before...

Okay, so it might not taste fantastic, but banana skins contain loads of nutrients, including potassium, magnesium and fibre, as well as a healthy dose of tryptophan, a substance which helps to create the seratonin that sends you off to the land of nod.

'The skins of most fruits and vegetables contain the richest sources of vitamins and minerals as they are affected by the light during growth, acting to absorb the light and protect the fruit,' British Dietetic Association spokeperson and founder of Honest Nutrition Anna Daniels explained to Metro.co.uk.

If you don't fancy munching on a raw peel (and we can't say we'd blame you), apparently you can get the same benefits from boiling up a cup of banana peel tea, or blending the skins into a smoothie.