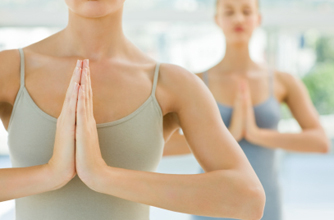 Do some yoga stretches
While many people use yoga to relax and unwind, it's also amazing for energising the body. It gets you moving, stretching, breathing and your circulation going.
You know how great a really strong stretch and yawn feels in the morning? Well it's like doing that, all over. Doing exercise gets your heart going, pumping blood to the brain making you more alert.
And it just so happens that we have the perfect
energising morning sequence
right here - we're good to you aren't we?