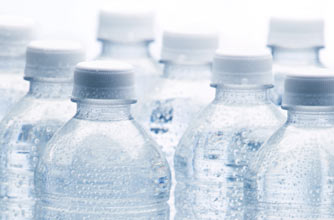 Drink water!
Drinking a cold glass of water will rehydrate you at any time of the day, leaving you feeling refreshed and well-hydrated.
Water is the most important substance in your body, it helps with cell function blood flow, digestion, in fact, there's not much it can't do. Without it, we feel groggy and sluggish. So even if you're in a rush you shouldn't leave the house without a bottle of the clear stuff in your handbag to drink while you're on the go.
And here's exactly why
water is so good for you
.