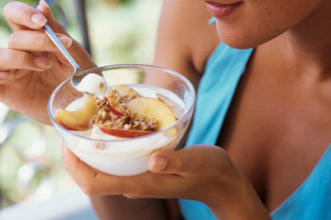 Have an energising breakfast
We're sure you've heard experts harp on about the importance of eating breakfast in the morning. And yes, we're about to say it again.
Until you eat something, your body's running on empty, so to give yourself the fuel you need to perk up, get yourself something healthy and energising to start your day off with plenty of get-up-and-go.
Oh and if you're still in need of some convincing, eating breakie also kick starts your metabolism! Check out our
healthy breakfast recipes
, here.