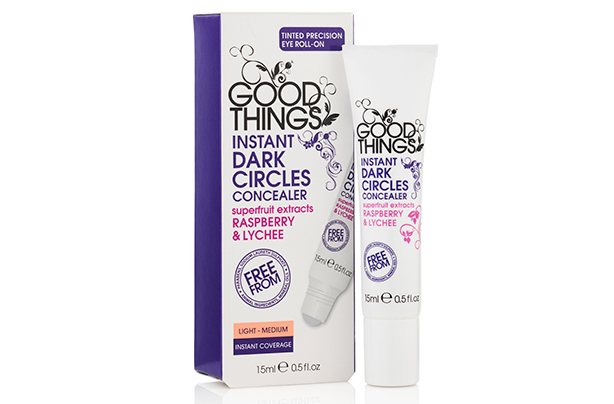 Good Things Instant Dark Circles Concealer - £5.99
Our tester Tara said:
I really like the metal roller ball applicator, but that's only because it tricks me into thinking that the concealer will reduce puffiness around my eyes. The concealer itself is runny and doesn't have very good coverage. I really didn't like the raspberry and lychee scent - it smells a bit fake.
It's more of a cream than a concealer, I don't think this would become a staple in my make-up bag.
Score:
2/5
Buy it
here