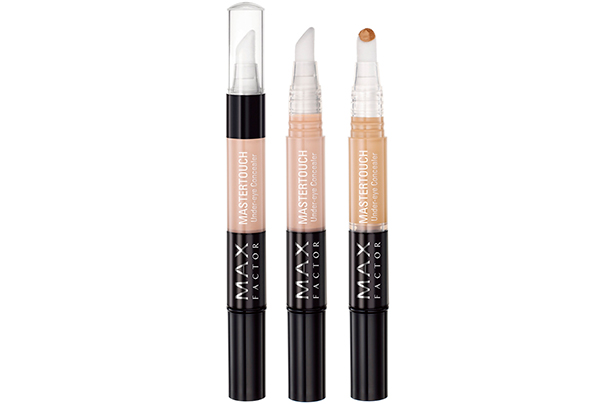 Max Factor Master Touch Under Eye Concealer - £7.99
Our tester Jenny said:
I really liked this concealer pen - it was easy to use as you twist the tube, bringing the liquid concealer up onto a nice, soft padded applicator allowing you to spread the make up easily under your eyes, without having to use your fingers. The concealer itself is a nice consistency and blends evenly, covering up the dark circles under my eyes.
Great value, it made me look less tired (although a little dry by the end of the day so I'd perhaps add some moisturiser). It lasted all day too!
Score: 3.5/5
Buy it
here