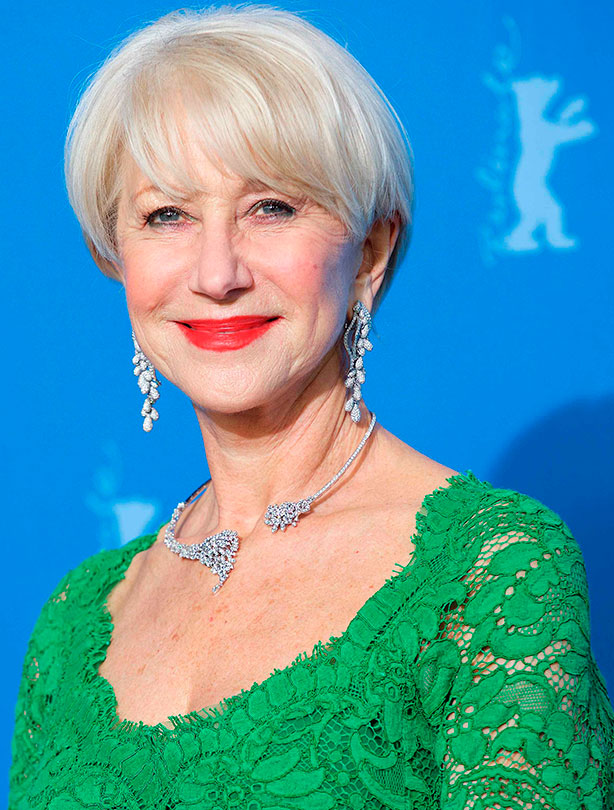 Helen Mirren's 6 pearls of anti-ageing widsom
Would you believe that Helen Mirren is 69? No, nor would we! It's easy to see why the star was named the new face of L'Oréal's Age Perfect late last year. And luckily, the star is no stranger to letting us in on a top anti-ageing tip.
Here are 6 gems she's shared with the media:
1. Sleep
'I try to sleep as much as possible. It's very important and, as you get older, even more so.
I have to have my 8 hours of sleep a night.
'
2. Let worries go
'My mother told me an amazingly wise thing that I've found to be true, which is that you should never worry about getting older. Because an amazing thing happens. As you reach each age you find, like a miracle, you've got the weapons, or tools, to deal with it.'

3. Moisturise
'I'm not obsessive when it comes to looking after my skin. I have always used moisturiser at night and in the morning — it makes me feel better and to me that's what I want from it. It doesn't have to make me look 10 years younger: it's all about how it makes me feel better that day.'

4. Remove your make-up
'My biggest beauty advice is just to make sure you clean your skin really well and don't smoke.'

5. Try a new hairstyle
'Be bold with your cut! Really look at what young people are doing and copy them – don't copy what old people are doing. I loved it when I dyed my hair pink. A lot of women get stuck at what they are good at and what they did between the ages of 18 and 28, and they never have the courage to change that.'

6. Make time for you
'Everybody has moments of massive insecurity, and I think anything that makes you feel more confident and more secure in yourself is a great thing. It's tough for a lot of women with busy schedules or limited resources: they are incredibly busy and have difficult lives. To stop for a few seconds to say: "You know what, I can sit down, have a breather, a cup of tea or a bath and think, "Yes, I'm worth it, my life is worth it" is so important.'


We think Helen's hairstyle perfectly suits her age without being too frumpy too, here's how to pick the
best hairstyle to suit your age
if you're looking for a change.