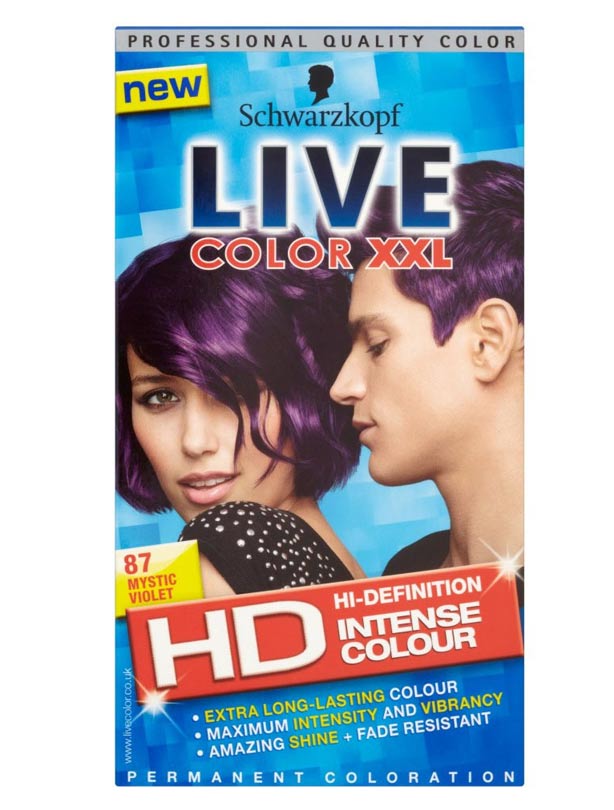 If you want really intense colour
What?
Scharzkopf Live Color XXL

How much?
£5.49 from
ASDA
What does it do?
These home dyes offer super long lasting colour and promises to give maximum intensity and vibrancy, a 'HD' effect, if you will. Great for if you're thinking of adding an unusual tone to your ordinary colour like red or purple.