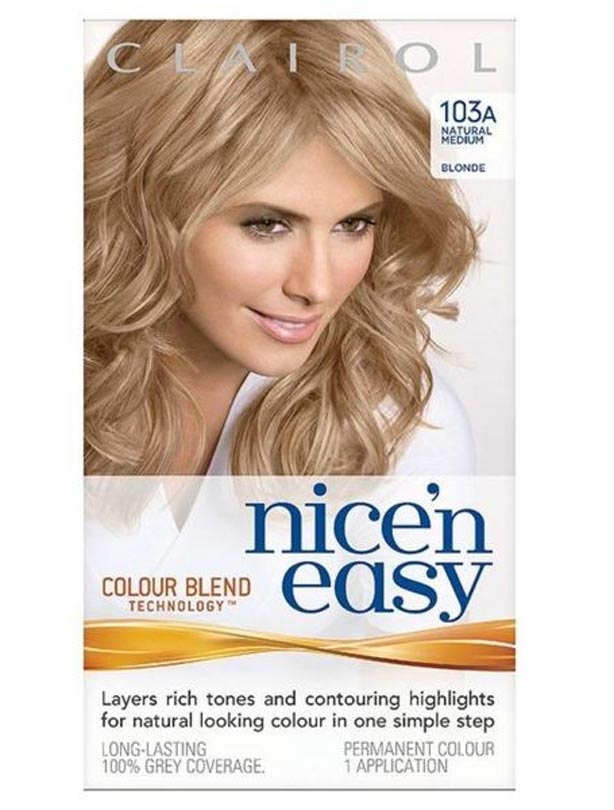 If you want to go blonder
What?
Clairol Nice n' Easy Light Champagne Blonde

How much?
£5.98 from
Tesco
What does it do?
Clairol's Nice n' Easy range has long been favoured by home hair dye fans and we can see why. They have a huge range of shades and colours and a particularly lovely range for blondes. If you're looking to go brighter blonde this light champagne shade will get you that timeless Marilyn Monroe-blonde.
What you say:
'Nice n' Easy is the best, I have been using it since 1972! The conditioner that comes with it is worth buying on its own too!' - Sandra on Facebook