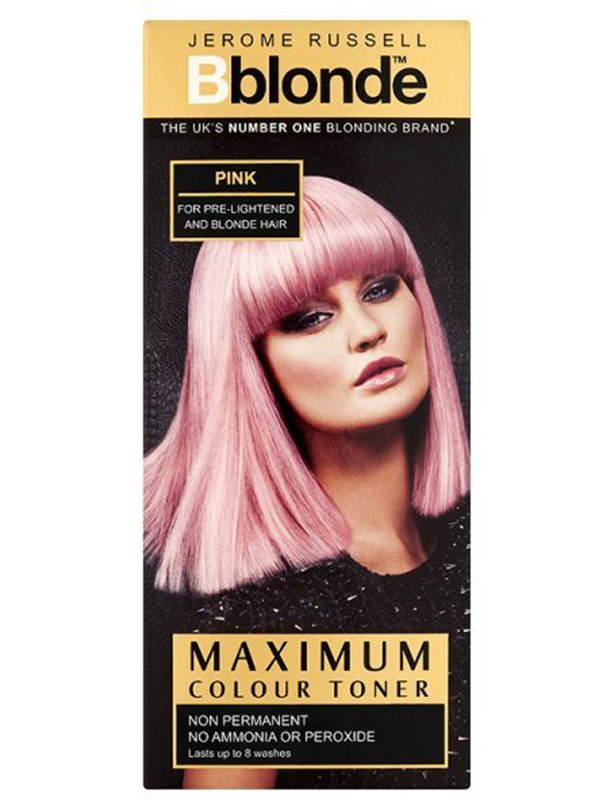 If you're feeling brave
What?
Jerome Russell B Blonde Pink Toner
How much?
£4.49 from
Superdrug
What does it do?
OK, so if you're searching for that subtle bubblegum, slightly crazy (but not too attention seeking) kind of shade, than this fabulous pink is perfect for you. Just apply it as you would a conditioner, pop your hair in a bun - under a rather attractive plastic hat - and apply the hairdryer for 5 minutes. Then leave for the time indicated on the strand test, which is usually around 15 minutes, then rinse. Simple.