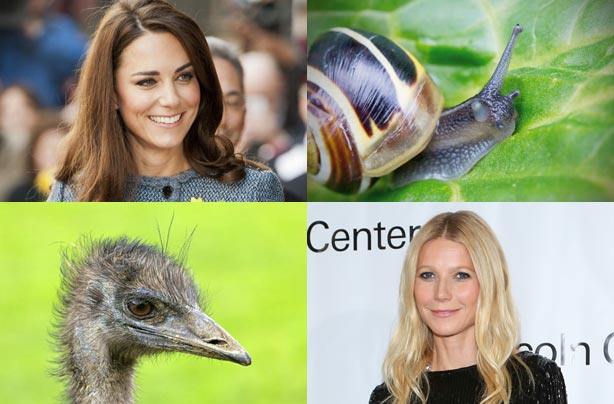 Sheep placenta facial, anyone?
What have Kate Middleton, a snail, Gwyneth Paltrow and an emu all got in common? Well, they're all participants in some sort of weird beauty treatment (obviously!). Unfortunately for the snail and the emu they're actually a part of the treatment, not one of the ones receiving it.

That's right, everything from emu oil to snail gel appears in this gallery of weird beauty treatments. And where there's a weird beauty treatment, there's usually a celebrity fan behind it, so you'll find a few familiar faces in here too. While you'll learn the weird and wonderful secrets behind how some stars get such smooth, supple and age-defying skin, you might feel happy to age gracefully after hearing about all the lotions, potions and lengths they'll go to to stay looking good.

From the disgusting, to the ludicrous, to the downright bizarre, we reckon you'll be fascinated by these weird beauty treatments!

Would you give any of these a go in the name of beauty? Do let us know by commenting using the comments box below!