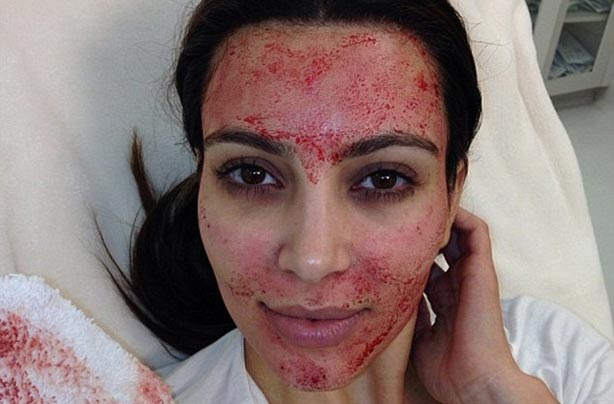 The Vampire Facial
Umm, so this looks... painful. This beauty treatment, actually called the Platelet-rich Plasma Facial, was famously tried by Kim Kardashian who tweeted a picture of herself receiving the treatment mid-procedure. It involves taking some blood, separating the layer which contains the platelets and injecting it into your face.

It's thought to work by boosting the skin's production of collagen, which is what keeps skin smooth and gives it elasticity, preventing wrinkles.

How much? This weird beauty treatment whistles to the tune of around £900
Bizarre rating: 9
Would we try it? No thanks, nothing is worth going through that!