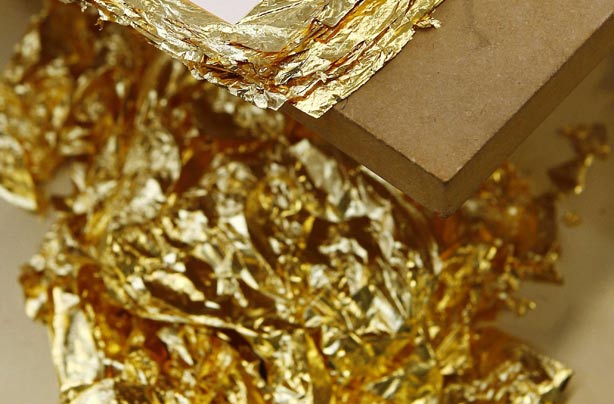 Gold Leaf Facial
If there was one indulgent beauty treatment that will never be available to us mere beauty mortals it would probably be this one. A spa in the US offers this truly luxurious 24-carat treatment, where the gold leaf is laid on the face and then rubbed in. The body sees the gold as a foreign object and tries to reject it by generating new cells, apparently resulting in younger-looking skin.

And a little bit of gold trivia for you, apparently Cleopatra slept in a gold mask every night, for its beauty benefits.

How much? £180
Bizarre rating: 8 - rah!
Would we try it? To be fair if we were so rich we could sleep in a mask of gold, we probably would. Just because.