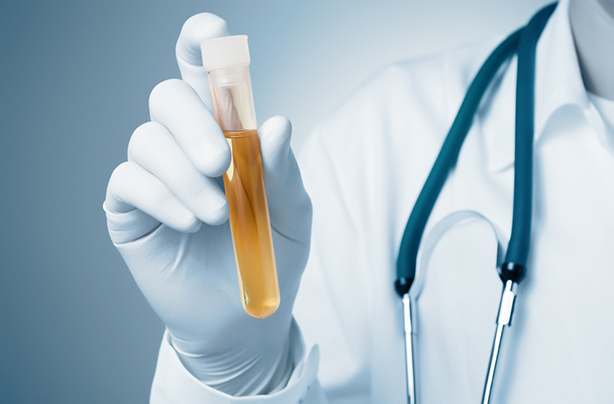 Urine face wash
Believe it or not, there's a skincare therapy out there that requires you to collect your own urine and splash it on your face and body. We're not even joking - studies suggest that this skincare secret can help deal with acne, eczema, rashes and dry skin patches.

It's also supposed to improve the skin's elasticity and make it more supple and youthful. Normal, healthy skin has 28 micrograms of urea (the major component of urine) per square centimetre, but dry and dehydrated skin will typically have 50% less of the substance. The skin of eczema sufferers will have up to 80% less urea than happy skin, so maybe there's something to this wacky method?

If you're curious, and not too squeamish, the first wee of the day is said to be the most effective, as it contains all of your 'peak nutrients and antibodies.' Alternatively, you can take the safe road and just use Eucerin products - a lot of them contain urea for hydration purposes.

You should also check out the ingredient list of your favourite skincare saviours, as urea is commonly used! It occurs naturally in our skin, so we suppose it isn't too bad... but still.

How much? Free (yuck), or about £10 for a Eucerin moisturiser containing 5% urea
Bizarre rating: 9 - not as awful as bull semen but still not for us
Would we try it? We'll stick to the actual skincare lines, there's no way we're DIYing this one.