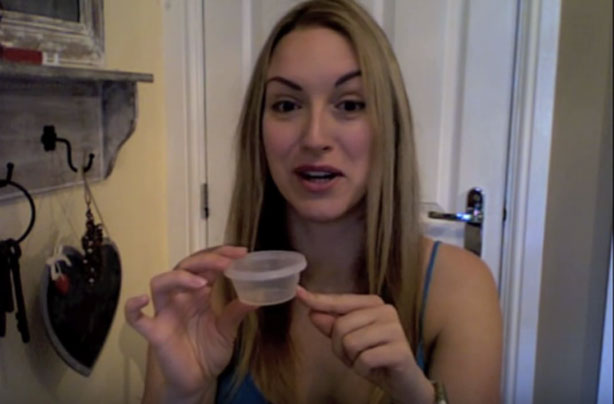 Body fluid facials
Beauty blogger Tracy Kiss has hit headlines after stating that she treats her rosacea with a daily semen facial.

The single mum-of-two has the samples delivered to her by a male friend, who makes 'donations' into a takeaway pot. 'It's something that he would do naturally on a daily basis anyway,' she explains.

Tracy then applies the semen to her face and leaves it to work its magic for up to 20 minutes. She claims that it reduces the redness caused by rosacea, and improves the general condition of her skin.

'I think people are concerned with the thought of putting semen on their face but actually it's a very natural and healthy thing to do,' she adds.
'I know there are no added chemicals. It's as natural and active and live as you could possibly get.'
'Semen builds babies, they come out very soft and have beautiful skin, and it leaves my skin nice and soft so I'm very happy to use this as a facial.'
And Tracy's not the only one - earlier this year, daytime TV show This Morning found themselves in a sticky situation (sorry) after advertising for participants to appear on the show and try a semen facial, in an attempt to diminish wrinkles and smooth the skin. A little inappropriate for 11am viewing though, surely?
See how Tracy applies her facial