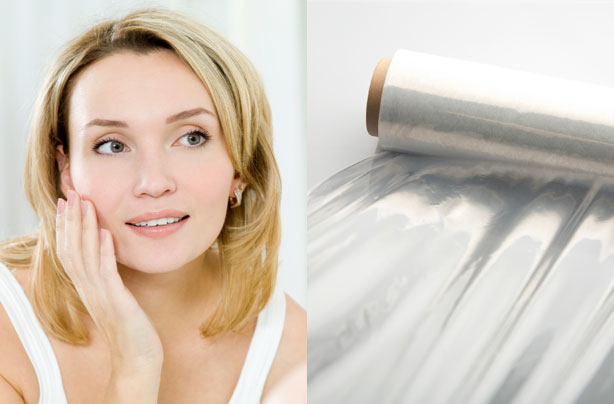 Clingfilm
Who would have thought that the secret to younger looking skin could have been in your kitchen cupboards all along? According to new bestselling book The Japanese Skincare Revolution, wrapping your face in
clingfilm
can make your skin appear firmer, fresher and more youthful!
The theory is that your breath and body heat, when covered with the plastic, will cause your pores to open, allowing your face mask, cream or serum to absorb into deeper layers of the skin and work more effectively.
When paired with a cosmetic facial mask sheet (a thin, face-shaped piece of cotton which you apply your product to and wear beneath the film, £2.79 for 60 on
Amazon
), the results can apparently be extremely impressive, in just one use.
What do you think of this plastic fantastic treatment - would you give it a go, or will you be sticking to your regular routine?