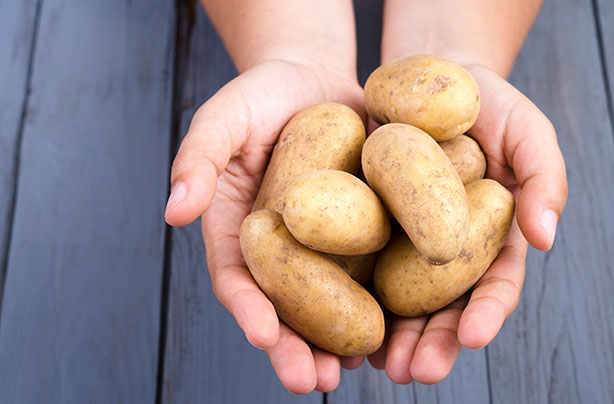 Potatoes
There's a slightly bonkers new beauty treatment on the scene - it's the humble spud!

Beauty bloggers like Annabel Venning, who's been trying out spud-style beauty for Mail Online, have been juicing and drinking potatoes in the hope that the antioxidents and vitamin C might promote healthier-looking skin.

They've also been applying potato pulp to their faces like a mask for its spot-reducing benefits and popping slices over their eyes in a bid to de-puff. Annabel even tried applying mash to smooth crows' feet and applying a potato-peel leave-in conditioner to ward off grey hairs!

One thing's for sure, this is probably one of the cheapest beauty treatments around!