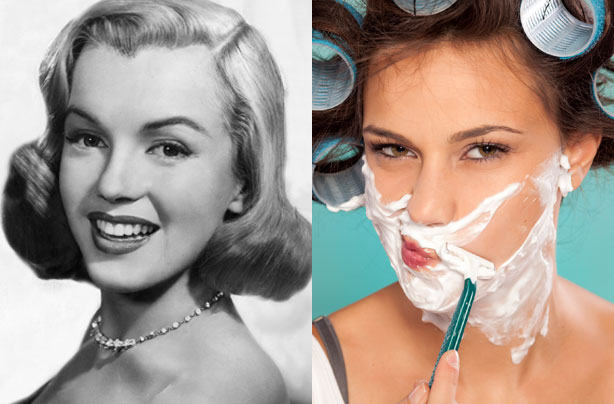 Shaving your face
As morning beauty routines go, we'd say ours is pretty standard - a quick scrub with a flannel, a dab of moisturiser, a slick of mascara and we're ready to face the day. However, experts are now suggesting that women would benefit from adding a quick facial shave to their repertoire - with claims suggesting it can make your skin looks better, slow down the effects of ageing, and help your make-up last longer too.

Angela Garvin, 46, has been shaving her face three times a week for eight years, and swears she can see the benefit. "It's cheap, takes seconds and doesn't irritate my skin, unlike laser or waxing," she explained to Mail Online.

"The claim that facial hair grows back thicker and darker is a myth. It's been the best thing I could have started doing. Make-up goes on more evenly and easily, products absorb better and my skin is in great condition. It?s the smoothest and brightest it's been in years."

It may seem surprising, but the idea of women shaving their faces isn't a new one - old Hollywood starlets like Marilyn Monroe and Elizabeth Taylor are said to have shaved their faces in their heydays.

How much? Just a couple of pounds (or free if you steal from your husband)
Bizarre rating: 6 - it's not the strangest one we've seen
Would we try it? We'd be living in fear of a 5 o'clock shadow, but if it's good enough for Elizabeth and Marilyn, it might be good enough for us...