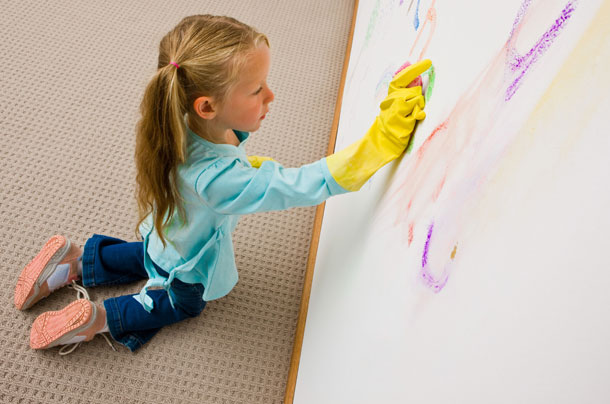 Give your walls a good clean
Over time, walls end up neglected and covered in marks, dust and grime. It's surprising how much brighter your home will look after giving them a good clean.

Here the ultimate five steps to cleaning your walls:

1. Start by dusting the wall, either using a dusting brush or giving the edges a hoover.
2. Cover furniture or carpet that might be damaged by splashing water or cleaning solution.
3. Pay attention to marks and stains first. Make a paste from baking powder and water - this will get rid of crayon and pencil marks. Put the paste onto a cloth and rub until the stain lifts.
4. Do a spot test with your cleaning solution to make sure it doesn't damage the paint or wallpaper.
5. Half fill two buckets of water. The first should be filled with cleaning solution and the other with warm water to rinse when it's looking dirty. Clean the rest of the wall.