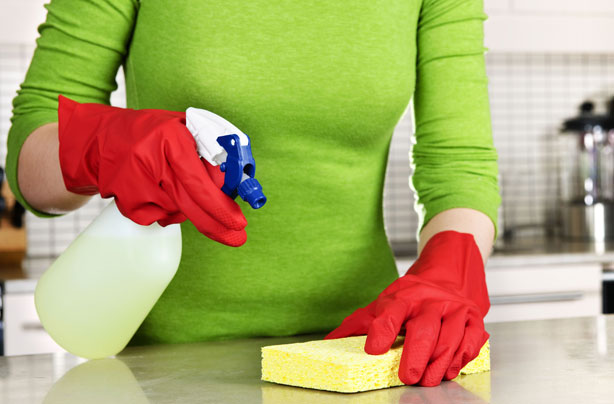 Give kitchen dirt and clutter the heave-ho
Food, greasy build-up and dirty fingers can leave your kitchen cupboards looking messy. When you're giving your house a good spring clean this is always top of our list.

Here are the ultimate five steps to cleaning your kitchen cupboards:
1.
Remove everything, cupboard-by-cupboard and scrub the shelves with some soapy water.
2.
While they're drying take a look at the contents. Is there anything out of date, or crockery that you don't use anymore? Throw it out or donate it.
3.
Think about what you use most often and make sure it's in an easy to reach position.
4.
Before you put everything back think about how to maximise your space. Can you hang pots or utensils up in the kitchen? Or could you mount your knife rack on the wall?
5.
Don't forget to clean the exterior of the cupboards too.
Where to next?