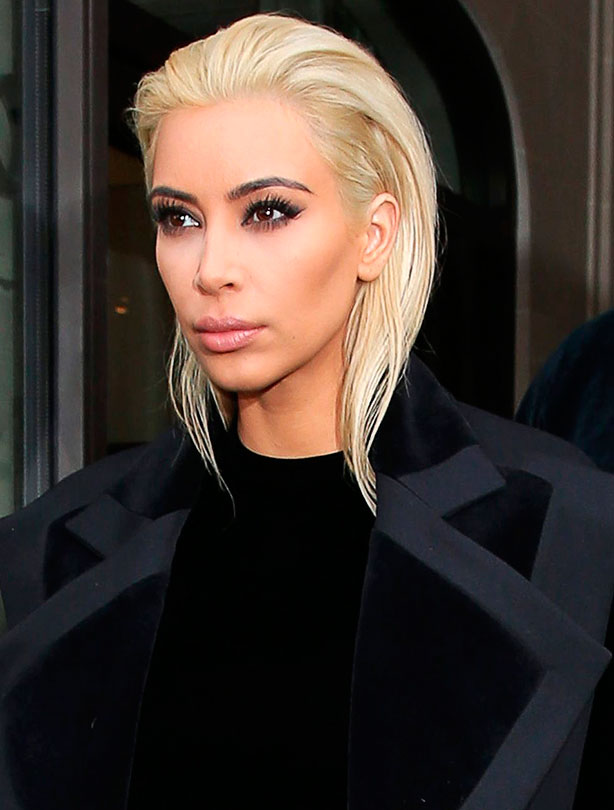 Kim Kardashian
Blimey Kim, that's a very, err, different look?

The reality star is no stranger to making a statement, and this time she's let her hair do the talking by having it dyed platinum blonde!

Kim unveiled her new look when she touched down in Paris to head to a fashion show with rapper hubby Kanye. One thing's for sure, whether she's baring her bottom or changing up her look, Mrs West is one much talked-about lady!