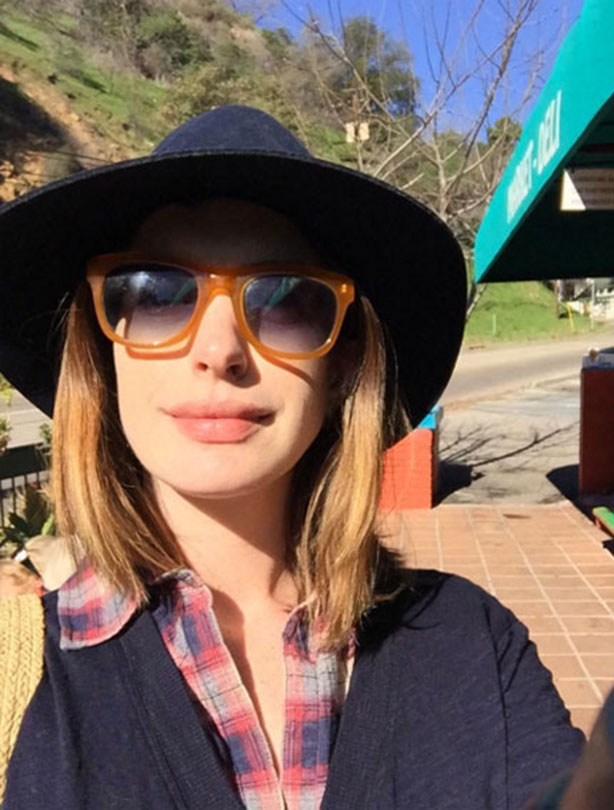 Anne Hathaway
She's currently
expecting a little one
with husband Adam Shulman, but that's not stopping her from having a makeover!
Oscar-winning actress Anne Hathaway debuted the new blonde do on her Instagram account, surprising fans who are used to seeing her as a brunette, and writing: 'Be honest. Did I unwittingly dress like a fashion scarecrow this morning?'
Even though we can't see the results of her makeover in full because of her hat, Anne seems to have gone for the trendy ombre effect, in which hair in the roots is darker and gets increasingly lighter towards the ends.
Recently the star posted a picture of
herself in a bikini,
officially confirming her pregnancy. Still a brunette then, the 33 year old explained that the reason for posting the 'out-of-character' picture was because she wanted to beat paparazzi to it, and she looked fantastic with her burgeoning baby bump!