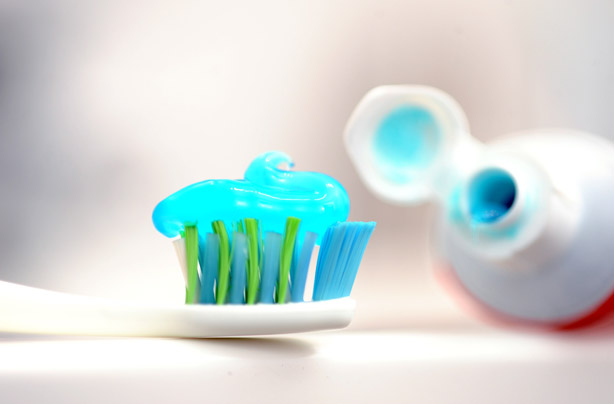 Toothbrush and toothpaste: save or spend?
With manual toothbrushes costing anything from 35p to over £4 and toothpastes from 25p to £5, what do you get when you pay more? Dentist Shameek Popat from
Rosebank Dental Practice
says it's more important to spend money on the toothbrush than the toothpaste. "Brushing removes the food debris and the plaque that accumulates. Most toothpastes help with that, but it's important that they have fluoride in it and not be too abrasive."
When choosing a toothbrush, Dr Popat says, 'Brushing is more effective with multi-tufted, small-headed toothbrushes with soft to medium nylon filaments and a comfortable handle. Electric toothbrushes with brush heads that rotate first in one direction and then the other (oscillate/rotate) are more effective at removing plaque than manual toothbrushes too. You should also replace toothbrushes when bristles show signs of wear, generally every 3 months.'
He adds, 'In my opinion, the technique of brushing and how long you spend is more important. The most expensive toothbrush and toothpaste will not help if you don't. Interdental cleaning with floss or interdental brushes is also important.'
However, there may be times when you need a different, perhaps more expensive, toothpaste. As fellow Rosebank dentist Dr Shaunak Popat adds, 'Some patients are prescribed higher fluoride concentration toothpastes while others may have issues with sensitivity or staining. It's not one paste for all and it may be a case of preferring one flavour over another.'
You can also check the abrasiveness of a toothpaste, which is known as the RDA level or Radioactive (or Relative) Dentin Abrasiveness. It measures the erosive effect on the tooth's delicate surface - the higher the number, the more abrasive it is. According to the American Dental Association (ADA) , daily-use toothpastes should be 70 or less. It's not always on the packaging but it will be on the manufacturer's website.