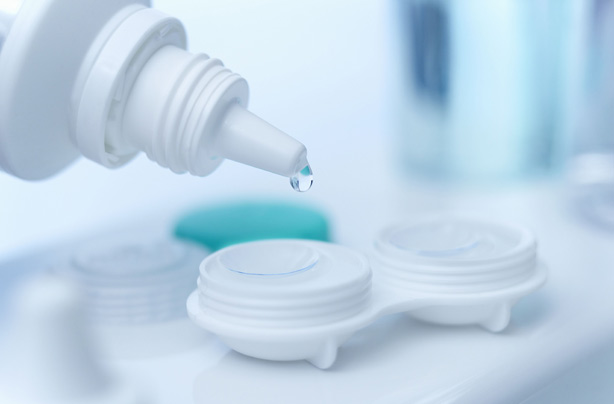 Contact lens solution: save or spend?
The price of contact lens solution can vary greatly. One of the cheapest on the market is Asda's own brand solution which costs £4.95 for a 360ml bottle while a 300ml-bottle of Bausch & Lomb Biotrue Multi-Purpose Contact Lens Solution costs £9.59 in Boots, almost double the price. So what do you go for?

We spoke to a qualified optometrist who says, 'Some contact lens solutions work very well and compliment certain types or brands of contact lenses. It can also depend on the contact lens wearer.

'As an example, I'd recommend Biotrue solution for a younger patient wearing Acuvue Oasys lenses as the solution is gentler yet still more active on cleaning than other solutions so it's ideal for a younger patient. As another example, I'd advise against using Walmart MPS (Renu M+) solution with Proclear lenses because a study found that the front of the eye is more compromised with that solution with that type of lens.'

'I would always check with your optometrist/contact lens optician as to whether what you are using to clean and store your lenses is suitable for you.'

What this means is that cheaper contact lens solutions may be absolutely fine for your needs/lenses. Or it could mean that because of the type of lenses you wear or your lifestyle, you may be advised to choose another solution.