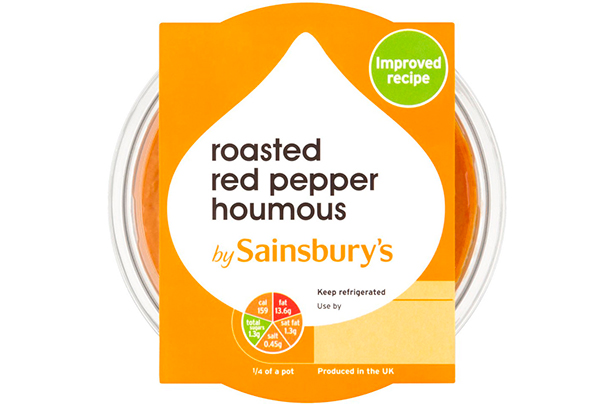 Sainsbury's Roasted Red Pepper Houmous - 200g
Rating for calorie counters: 2/10
Cals (per 100g): 317
Fat: 27.2g
Sat fat: 2.6g
Sugar: 2.6g
Salt: 0.8g
Price: £1
We love roasted red pepper hummus, and we often get fooled into thinking it's better for us because it has vegetables in it! But half of this pot has 2.6g of saturated fat, not great for a regular snack. It has a lot of sugar in it too!