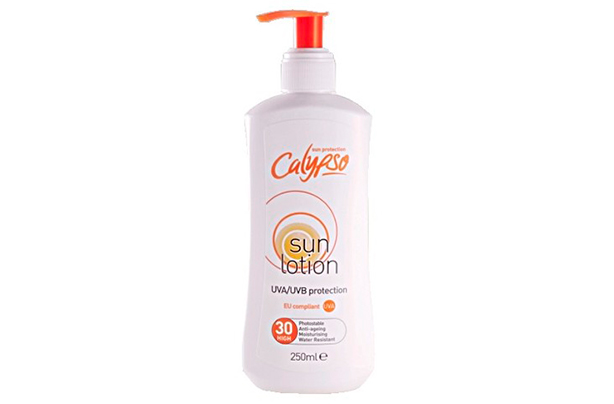 Calypso Sun Lotion SPF30
Price: £2.99
Price per 100ml: £1.20
Size (ml): 250
SPF test performance: PASS
UVA test performance: PASS
Overall pass: PASS

Another sun cream bargain, this lotion from Calypso actually works out the cheapest per 100mls, and costs only £2.99 by the bottle. Which? tested this product in 2015.