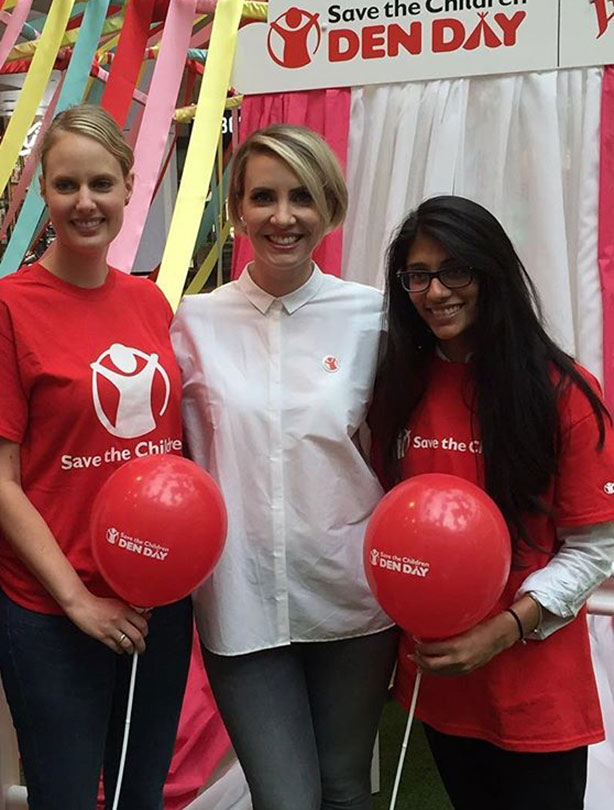 Claire reveals she'd sacrifice having another child to help others in need: June 2016
Claire Richards has revealed that she and her husband would sacrifice having another child if it meant she could help other children in need.
The former Steps star, who previously revealed that her yo-yo dieting may have left her with difficulties in getting pregnant, spoke to Closer about how she would rather help kids in poverty than have another child of her own after a trip to India for Save the Children. 'This is a chance for me to do something for kids that need my help, rather than trying to expand my brood', she said.
The trip saw Claire meeting children who were in extreme poverty - suffering from malnourishment and homelessness. The former Steps star and her husband already have two children - Charlie and Daisy. She told the Mirror recently: 'I think we have both resigned ourselves to the fact we are really lucky, we have a boy and a girl and I have a stepdaughter.'
'We are a strong family unit and we are happy with that, we have come to terms with the fact itís not going to happen. I do believe everything happens for a reason. Maybe the fact it didnít happen for us a third time has got me to this point.'
Claire had spoken in the past about her struggle to get pregnant for a third time, explaining to the Mirror that she may never be able to conceive naturally again: 'I feel I only have myself to blame, so it would be unfair to go down that road when there are so many couples who have not been blessed with any kids and it is their only option - and when they haven't done it to themselves like I have.'
See more of Claire's dramatic transformation in pics!