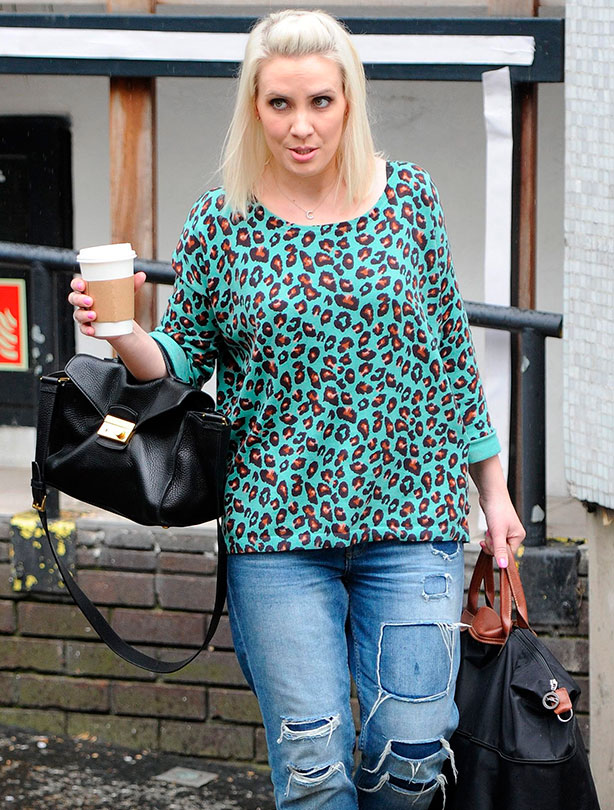 Claire Richards: August 2015
Claire, who has been outspoken about her struggles to conceive for a while, has now revealed that she blames her fluctuating weight for her difficulties in getting pregnant, even going as far as to say that she 'doesn't deserve IVF treatment'.
The 37-year-old Steps star, who's battled issues surrounding her weight for years, has been told the devastating news by doctors that she may have damaged her hormone levels because of her constant yo-yo dieting.
The mother of two explained to the Mirror that she may never be able to conceive naturally again: 'I feel I only have myself to blame, so it would be unfair to go down that road when there are so many couples who have not been blessed with any kids and it is their only option - and when they haven't done it to themselves like I have.'
'I guess maybe I feel I don't deserve to be third time lucky. IVF just doesn't feel like the right thing to do to my body.'
Claire has fluctuated between a size eight and a size 20 over the years. She added that she and husband Reece weren't going to lose hope yet.
'We are not going to stop hoping, but we are not trying as intensely as we were. I am a strong believer that if it's meant to be, fate can always find a way.'