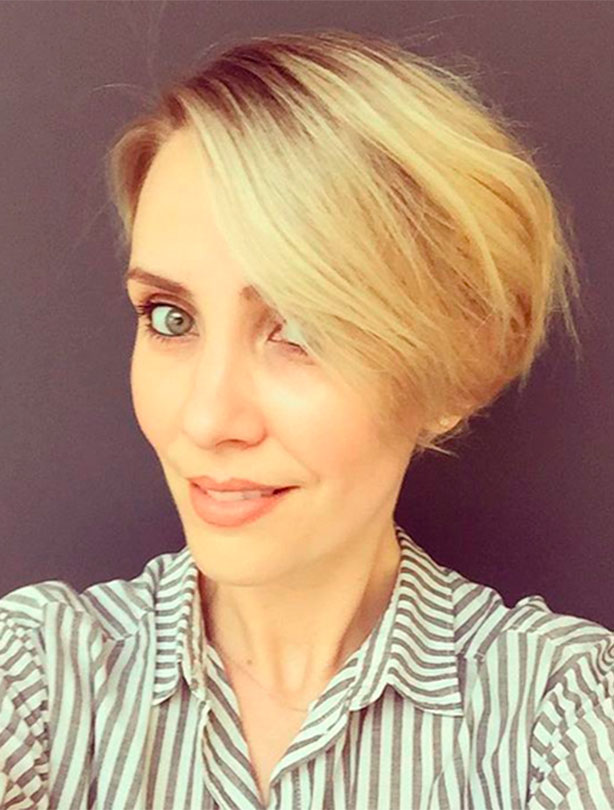 Claire Richards: June 2016
Claire Richards' weight loss has been remarkable to say the least. The mum of two, who has yo-yo dieted from a size 20 to a size 8 over recent years, has been on a journey to overcome her battles with food - and it's clear to see she's looking happier and healthier than ever.
And now, it seems Claire has stuck by her word to stay slim 'for good' after she shared this gorgeous selfie of her new choppy hair cut with her Instagram followers.
The 38-year-old mum of two told Bella magazine; 'I hope I've broken the cycle but I think I've learned my lesson by saying - this time it is for good. Portion sizes have always been my downfall.'
Claire is now sticking to a strict diet of 1500 calories a day, saying; 'I never needed to eat the amount of food I did - I eat a fraction of what I used to now.'
She also recently told Closer magazine that she had accidentally gained 5 pounds, and whilst that is a small amount compared to how much she used to weight, Claire knows it is a 'slippery slope' as she struggles to keep up her hard work.
Claire - we think you look amazing!

See Claire's dramatic transformation in pics