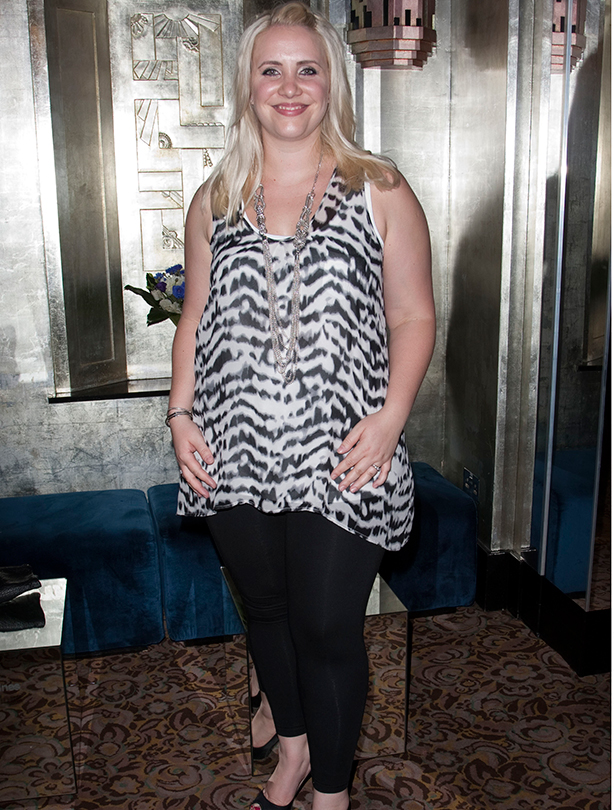 Claire Richards: 28 June 2010
After successfully slimming for her wedding back in 2008 and releasing a fitness DVD Five Step Fat Attack, Claire gave birth to her second child, daughter Daisy, on 29th December 2009.

Going from a size 10 up to a size 18 and gaining 4 and a half stone while pregnant, just 11 weeks after giving birth Claire stripped down to her bikini to proudly show her post-baby figure.

Here she's pictured six months later, at the Legally Blonde after party at the Savoy Theatre, London.