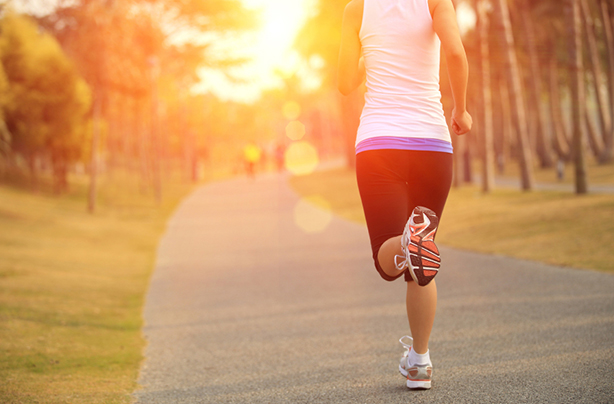 Natural remedies for anxiety: Exercise
We're not talking training for a marathon, but gentle regular exercise can improve feelings of anxiousness, by allowing mindfulness, taking time out and focusing on your breathing.

The Anxiety and Depression Association of America suggests that regular exercise can actually be just as beneficial as medication, and the good news is that apparently a 10-minute walk could be just as good as a 45-minute work out. Phew!

Try starting with a 10-minute walk in the morning before the rest of your usual routine or taking half an hour at lunchtime for a jog around the nearest park, if possible. Exercise also increases energy levels so you'll be doing yourself more than one favour if you keep up the good work.