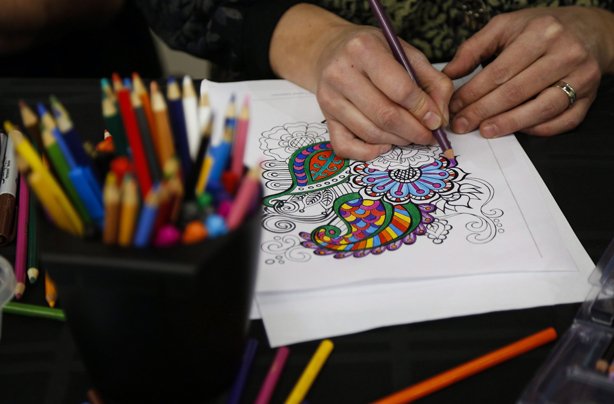 Natural remedies for anxiety: colouring
While the benefits of colouring have been widely promoted since adult colouring books became hugely popular two years ago, there is now scientific proof that colouring for just 10 minutes a day can reduce symptoms of anxiety as well as depression.
Originally praised for being a calming relaxation tool, psychology researchers at the University of Otago in New Zealand have now proved that colouring books could actually be used as a method to help manage mental health.
The study tested 115 women aged 18 – 36, and the results showed that those who were assigned a week of colouring in tasks rather than other mind games such as sudoku had lower anxiety and symptoms of depression afterwards.
'Our findings bode well for the potential psychological benefits of colouring-in," Dr Tamlin Conner, one of the authors of the study, said.
'In this way, colouring-in could be considered an act of everyday little-c creativity, in much the same way as gardening or gourmet cooking.'
'With its low risk and accessibility, we feel comfortable adding colouring-in to the growing list of creative activities for improving mental health outcomes.'
Click here for a selection of the
best colouring books for adults
.