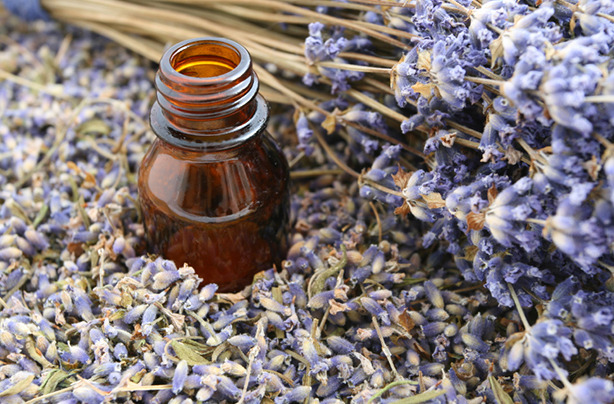 Natural remedies for anxiety: Lavender
Lavender is a classic remedy to help with getting to sleep. But recent research, according to Health magazine, has shown that breathing in the scent of lavender also lowers your heart rate and blood pressure, putting you into a relaxed state, which could be helpful with anxiety treatment too.
You can get your lavender fix in lots of simple way. Treat yourself to a good quality essential oil and dab a little on your wrists. If you notice yourself getting anxious, inhale the smell until you are feeling a little calmer. Other ways to benefit from this fragrant dried flower is to put a few drops of its essential oil in a diffuser or oil burner, keep a bowl of dried flowers by your bed or even use some fancy bed sheet spray on your pillows before you turn in for the night. Or, why not try the
Lush Twilight body spray
that fans of the brand described as calming and soothing? Infused with lavender oil, it's the perfect way to surround yourself with the scent of lavender day or night.