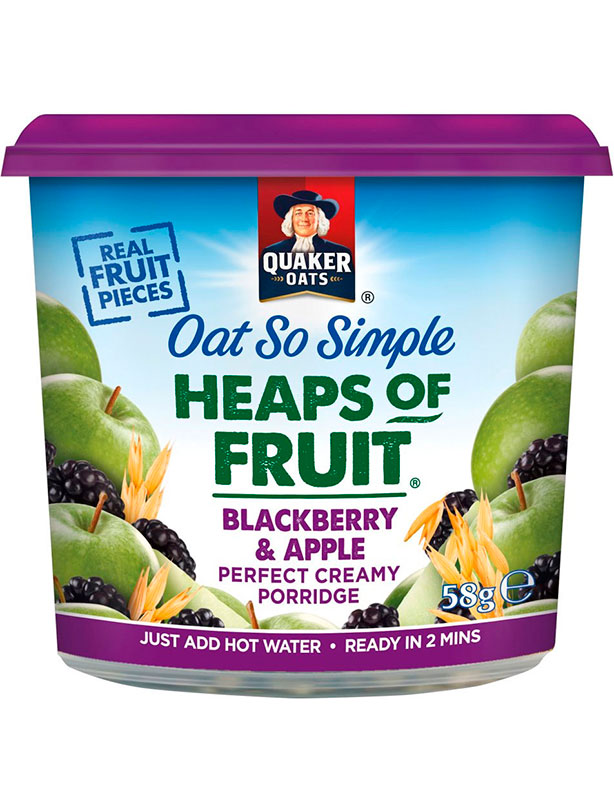 Quaker Oat So Simple Heaps of Fruit Blackberry & Apple
Rating for calorie counters: 1/10
Cals (per 100g): 371kCal
Fat: 5.1g
Sat fat: 1.0g
Sugar: 28.0g - highest sugar content per 100g!
Salt: 0.3g
Price: £1.19

Is it just us or do you automatically think something with fruit in it must be healthy? Well there's a shocking amount of sugar in these little tubs, so be warned!