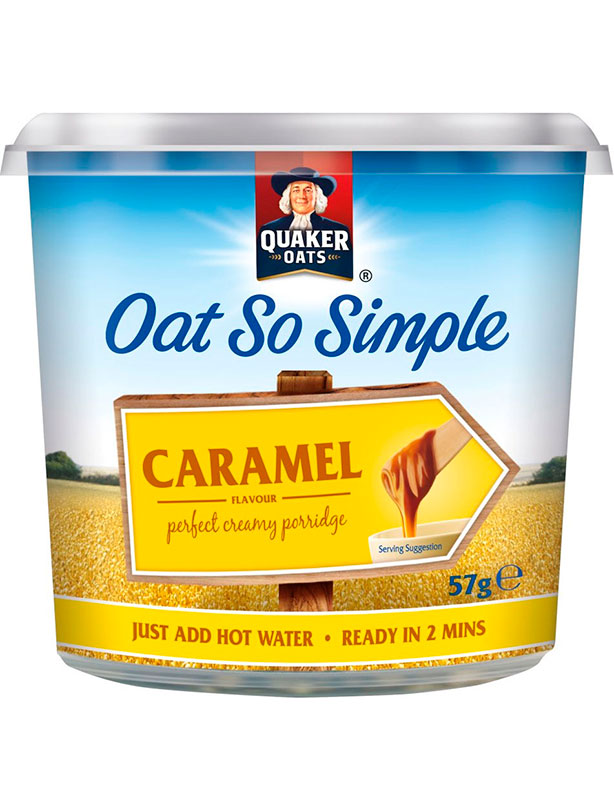 Quaker Oat So Simple Caramel
Rating for calorie counters: 3/10
Cals: 377kCal
Fat: 5.7g
Sat fat: 1.1g
Sugar: 23.3g
Salt: 0.1g
Price: 98p

Oh dear, these little pots aren't doing so well in our round-up! Although they're great for when you're on the go, they're packed full of sugar too. This one has 23.3g per 100g.