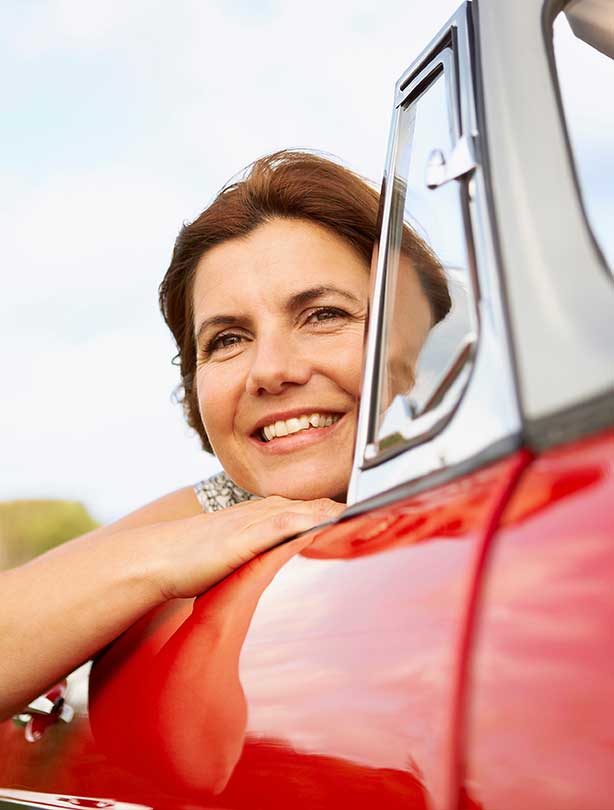 Be impulsive
Don't wait for things to happen, make them happen. It could be as simple as booking that holiday instead of wishing for it or starting a little exercise to help raise your confidence. Or it could be a practical response to something like bladder weakness - such as talking to your GP about it and wearing an Always Discreet for Sensitive Bladder product every day.
Wearing the Always Discreet product that best suits your needs will help keep you protected, thanks to the unique highly-absorbent DualLock™ core, which locks away odour and wetness. They're up to 40% thinner* than the leading brand, yet offer twice as much absorbency than you may need.** The pants offer up to 100% comfort and protection. Plus, all products have the exclusive OdourLock™ technology that neutralises odours continuously and the pads are individually wrapped, making them easy to carry around and perfect for discreet disposal. Knowing you're taking control of bladder sensitivity will stop the fear of any little leaks getting you down.
Go to
alwaysdiscreet.co.uk
to request your free Always Discreet for Sensitive Bladder sample.
*Compares to the leading brand (percentage varies across line-up).
**Based on average consumer loading.