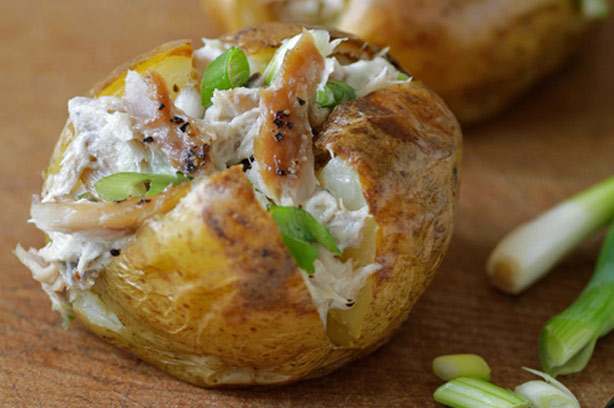 Eat oily fish
Omega-3 is a fatty acid found in oily fish, like mackerel, salmon and sardines. It helps reduce the risk of heart-disease and now scientists say it can help your mind too. About 30% of the brain's cells are made up of Omega-3, but a diet of processed food can destroy them and stop the cells from being as efficient as they should be. Eating foods rich in Omega-3 helps top up the brain.
Try this
smoked mackerel and spring onion jacket potato
for a delicious and quick way to get your serving of Omega-3, or take a look at out other
fish recipes
.