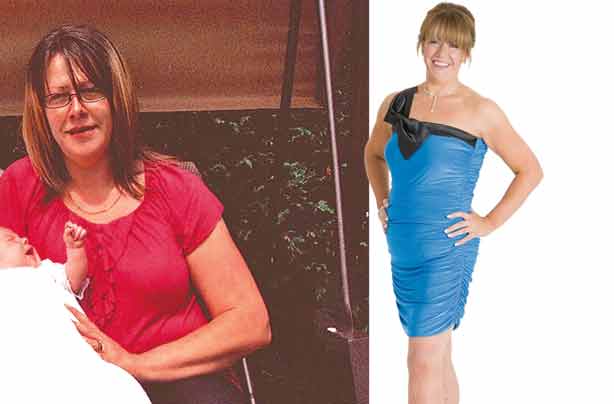 Real weight loss stories: Alexandra Brown
Then..
.19st 4 1/2lb
Now...
11st 4lb
Alexandra says: I love food and I'll eat almost anything! But I still managed to lose over 8st in 2007 with Scottish Slimmers. Sadly, over the next couple of years, I piled it back on.
I'd become a single mum and, miserable, I turned to food for comfort. I hated myself but I couldn't do anything to stop it.
Then, in November 2010, I decided enough was enough! It was time to get my life back on track.
I started to eat healthily again and, with words of encouragement from my fellow slimmers, began to lose 1-2lb every week. Now, a year on, I've lost just over 8st again!
Not only am I slimmer, I'm happier and I've met a new man, too. We go to a gym together and while he puts on muscle, I lose inches!
It's fab being fit. I love running about with the kids and they call me a yummy mummy. How cool is that?